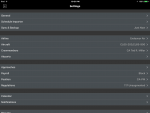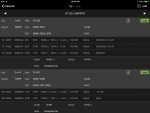 I've been using APDL for about 6 months. I've upgraded to Captain and I've set CA-PM as my default crew position in settings.
However, the logbook still lists me as FO-PM and has my name in the FO crew position for every flight. I have to manually switch my position for every leg.
How do I make the logbook list me as CA-PM with my name in the CA position by default?
Ted
Last edited: